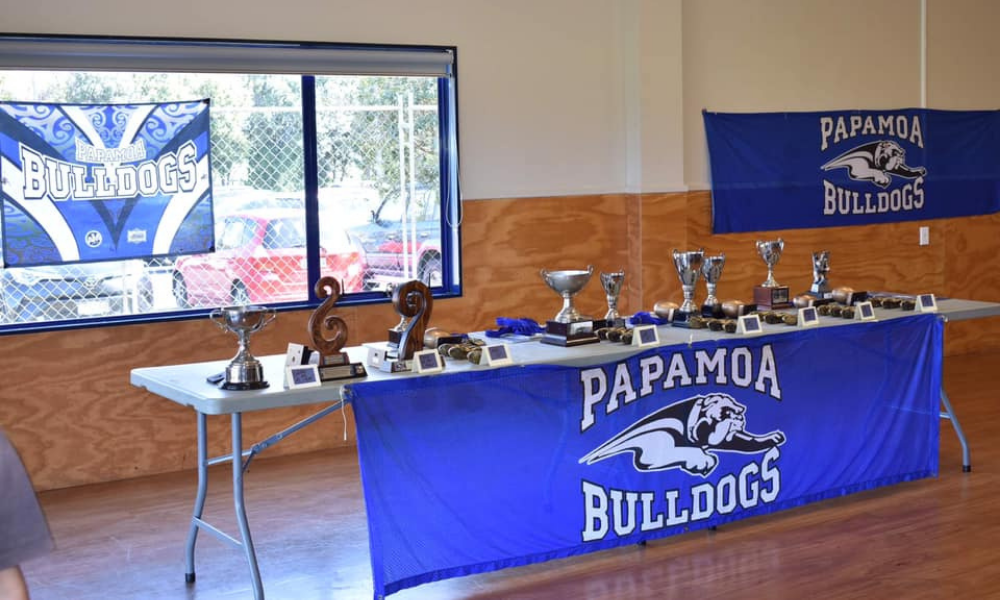 The Papamoa Bulldogs League & Sports Club, is club that build's themselves around whanau, encouraging all ages male and female to become great leaders whilst playing this beautiful game.
The Club has age group team's, starting from Under Six through to Senior Mens and Woman. Papamoa Bulldogs are now coming up to its tenth year as a club, which was known back in the day's as Papamoa Panthers.
Gordon Spratt Reserve has been the clubs home ground and have hosted many teams from the Coastline District as well as Bay of Plenty teams.
The club is all about friends, whanau, fun and supporting one another, don't be shy have a go, your son or daughter maybe the next NRL Super Star.
Contact Name: Jubert Moeke
Email: ngatikangaroo03@yahoo.co.nz
Phone: 022 486 3137